ALL HOMEOWNERS ARE ADVISED TO RUN IRRIGATION SYSTEMS AT NIGHT DURING THE PGE OFF-PEAK HOURS AND SAVE ON ENERGY COSTS.
Welcome to Gran Mutual Water Company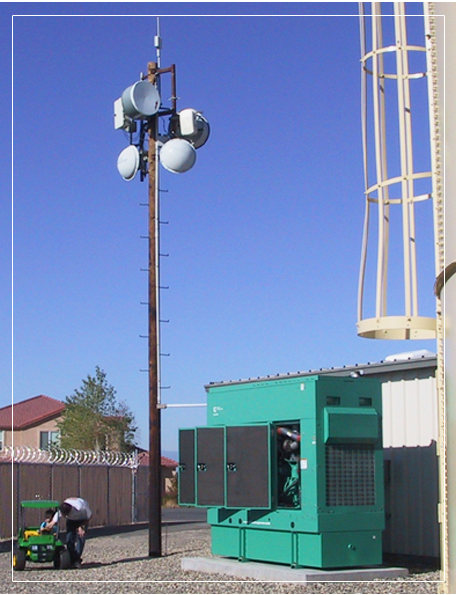 Created in 1965, Gran Mutual Water Company provides drinking water and fire protection to residential users in Rocky Bluffs, Skansen, Spanish Gardens, and adjacent homes. The Gran Mutual Water Company system is located north of the Skyway, three miles east of Hwy 99 in Chico, California.
The purpose of this website is to provide information about the Gran Mutual Water System for the members and potential members. This is not a source of emergency notification information. When there is an emergency notification, there will be an announcements left in the folder racks at the gate or entrance to each area.
There is one share or membership per lot. A total of 105 shares are allowed. Details can be found in the Articles of Incorporation.
In 2008, a new well and tank were completed and an old leaking tank removed. The Gran Mutual Water System was also improved by rebuilding of the original well, adding a water disinfectant system, and installing two backup electrical generators. This improvement greatly improved reliability, safety, and capacity. An open house event to show upgrades to the system was held on November 15, 2008. Some pictures from that event show the visible features of the water system.
Since 2008, new fire hydrants have been installed and old pipe has been replaced. The Board of Directors has adjusted the fees and dues to build an adequate reserve and provide for the placement of water meters as required by law. Details of Board membership, fees, meeting, and more can be found on the pages of this web site.
In 2011, the membership changed the Bylaws. The new Bylaws provide details about meetings, management, and policy that reflect current conditions and laws. After the annual meeting in January 2016, a quorum of mail in ballot votes was received and a new Board was officially elected. There were 55 ballots cast for a field of Board candidates. The new Board of Directors is looking at changes in the pipeline and connections in Spanish Gardens. They are also examining a replacement program for the parts of system that break or wear out.
If you need some information on Gran Mutual that is not available here, please write the Board with a request for the desired information and the reason for the request.
To learn more about drinking water, check out the Links page.
Important details for Gran Mutual Water Company are at this link: Organization.
Click Here For Emergency Notification Information.